Create Pie Charts Online Easily – Free Pie Chart Maker Tool
Introduction:
The Online Pie Chart Maker Tool is your favorite solution for effortlessly creating attractive and informative pie charts. Pie charts are a powerful way of showing absolute ratios and percentages, making complex data easy to understand at a glance. With this tool, you can input your statistical data, customize slice colors, and even create 3D pie charts for added depth and impact. Whether you're a data analyst, teacher, or business professional, this tool provides a smooth and intuitive way to produce professional-grade pie charts.
key features:
1. Easy Data Input: Input your statistical data points separately, ensuring accuracy and clarity in your chart representation.
2. Slice color customization: Set different colors for each slice of the pie chart, enhance differentiation and visual impact.
3. 3D Pie Charts: Create eye-catching 3D pie charts that add depth and dimension to your data visualizations.
4. Auto Calculate: The tool automatically calculates the percentage and adjusts the width of each pie slice accordingly.
5. Label Options: Display ratio values or labels within each slice, or show proportional percentages for additional context.
6. Chart Customization: Adjust the chart title, legend description, font settings, background color, and more to match your needs.
7. Preview and Download: Review the preview of your pie chart before downloading it as an image file.
8. User-friendly interface: The tool's intuitive interface ensures that users of all skill levels can create polished pie charts.
9. Powered by Google Charts: Uses the advanced capabilities of Google Charts for accurate and professional chart rendering.
How to make Pie Chart:
1. Input Statistical Data: Enter your statistical data points separately to ensure accurate representation.
2. Customize Slice Color: Set specific color for each pie slice to increase visual variation.
3. Choose a chart type: Choose a standard 2D pie chart or create a more dynamic 3D pie chart for added depth.
4. Customize Labels: Choose to display proportional values, labels, or proportional percentages within each slice.
5. Customize the chart: Modify the chart title, legend description, font settings, and background color to match your design.
6. Preview and download: Review the preview of your pie chart, and if satisfied, download it as an image file.
It's Free?
Of course, Online Pie Chart Maker Tool is completely free to use. No sign-up or login is required, and there's no limit on the number of pie charts you can create. This tool utilizes the advanced capabilities of Google Charts to ensure reliable and high quality chart creation.
conclusion:
The online pie chart maker tool empowers you to easily create stunning pie charts that effectively convey data ratios and percentages. With customizable options for colors, labels, and chart settings, you can create visualizations that engage your audience and communicate information with clarity. Whether for business presentations, educational materials, or personal projects, this tool is the key to creating compelling pie charts. Experience the convenience and power of an online pie chart maker tool and bring your data to life through dynamic visualizations!
Online pie chart maker tool, provides statistical data, sets slice color, and generates a pie-chart image. The tool also supports 3D Pie-chart.
Create a pie chart effortlessly with this tool, upload the statistical records separately in the device, then set the shade of each slice and replace the chart to complete. The device can car calculate the percentage and make the pie slice width accordingly. It also displays the proportion value or label of a slice or the proportional percent in every person's slice. Along with the person can able to adjust the Legend description, chart background color, font, font length, and font coloration based on the requirement. Eventually, preview the pie chart and download it as a photograph. Online pie chart maker tool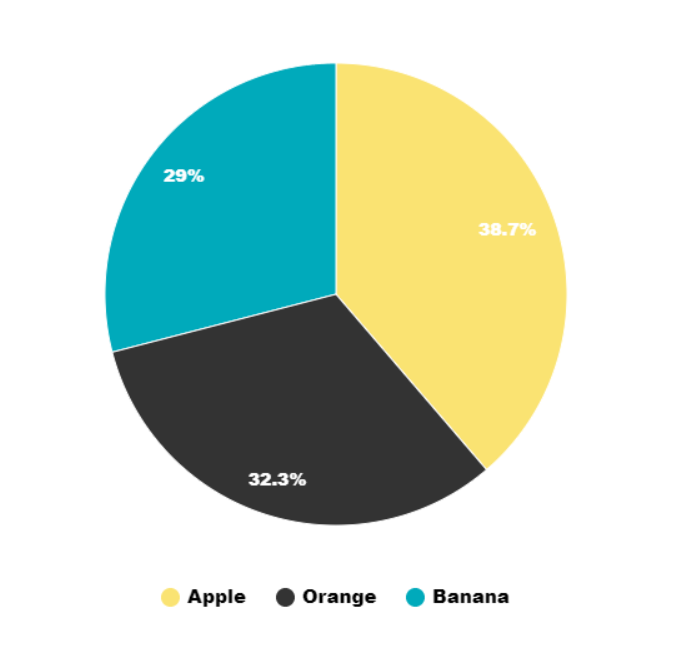 Is it a Free tool?
Yes, the pie chart maker tool is completely free to apply without any restrictions. No signup, No login, and no issue. You can create any wide variety of pie charts without difficulty with this tool and its miles powered via remarkable google charts
Popular Tools