Free and unlimited use of Image Resizer
Our image resizer tool allows you to resize images online without any limits. Enjoy the freedom of unlimited use and resize your images effortlessly.
Fast resizing process
Experience the power of our resizing processing capabilities. Our tool efficiently resizes all selected images, ensuring quick results and saving you valuable time.
Security measures
Rest assured that your files are safe. Prioritizing your privacy and data security, all files uploaded to our servers are automatically and permanently deleted after 2 hours.
Add multiple files
Easily resize multiple images at a time with our user-friendly tools. Just select the images you want to resize and save them easily.
User-friendly interface
Designed for all levels of users, our image resizer tool requires no advanced knowledge. Resize your images easily using our intuitive interface.
Powerful resizing tool
Access our image resizer tool online through any browser and operating system. Use the full potential of this powerful tool to resize your images with precision.
How to resize images online
Follow these simple steps to resize your images using our online tools:
Select the image that you want to resize on the image resizer.
Preview all selected images on the Image Resizer tool.
Adjust the width, height, and quality of the images as per your choice.
Add or remove pictures from the list as needed.
Finally, download the resized images with Image Resizer
Easily resize your photos online with our bulk resizing photo tool. It provides a smooth and efficient way to resize multiple photos at once. Take advantage of this powerful tool to resize your photos effortlessly.
resize bulk photos online
Select the photos you want to resize on the Bulk Change Photo Size tool.
See if the tool automatically resizes the photo and displays the new size.
Customize the photo using the setting options available.
Adjust the width and height of the photo by using the sliders or by entering specific values.
Maintain image quality using the quality slider.
Easily resize multiple photos at once.
Download resized photos one by one or as a ZIP file.
Take full advantage of this bulk resizing photo tool to resize your photos online hassle-free.
How to use Bulk Change Photo Size Tool:
Select the photos you want to resize on the tool.
Resize the photo using the slider to get the desired size.
Adjust additional settings like width, height, reset, clear, etc.
Set the desired file name and image quality.
Finally, download Resize Photos and continue resizing more images using the bulk resize photo tool.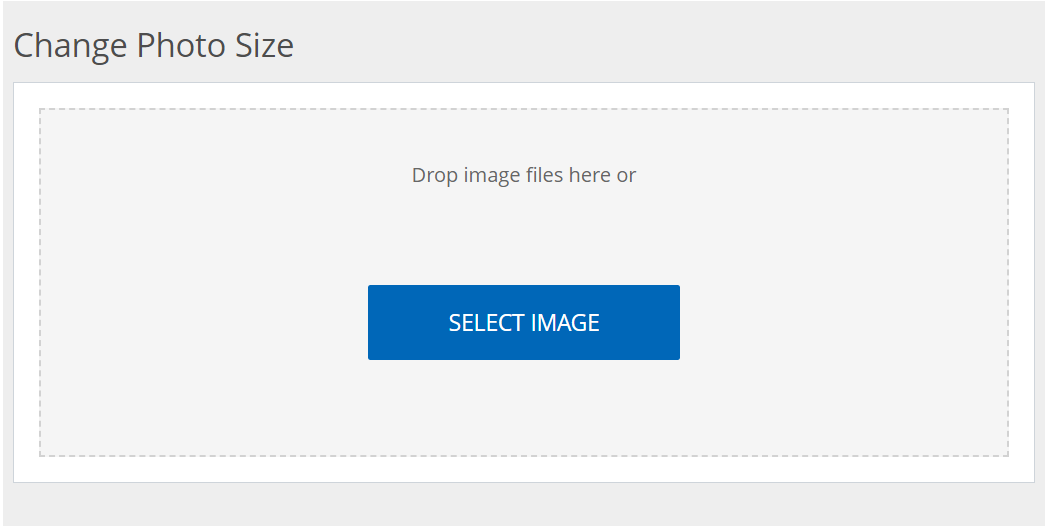 Other tools