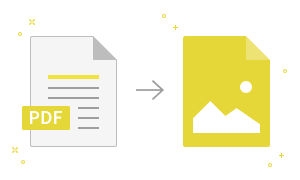 How to convert PDF to JPG online:
Drag and drop your file in the PDF to JPG converter.
Select 'Convert entire pages' or 'Extract single images'.
Click on 'Choose option' and wait for the process to complete.
Download the converted files as single JPG files, or collectively in a ZIP file.