Take advantage of our free WEBP compressor that allows you to compress WEBP images online an unlimited number of times.
Faster Compression: Save Time and Increase Efficiency
Experience the power of our compression processing, which enables instant compression of all selected WEBP images. Spend less time waiting and more time being productive.
Security at its best: protecting your privacy
Rest assured that all files you upload to our servers will be automatically and permanently deleted after 2 hours. We prioritize your privacy and data security.
Compress Multiple Files Effortlessly
With our tool, you can easily compress multiple WEBP files at once. Streamline your workflow by compressing and saving multiple WEBPs at once.
User-friendly Interface: Simplified Compression
Designed for all levels of users, our tools require no advanced knowledge. Compressing WEBP images is easy, regardless of your expertise.
Powerful and accessible: anytime, anywhere
Access our WEBP compressor online through any browser on any operating system. Enjoy the convenience of compressing WEBP images no matter where you are, without limits.
How to Compress WEBP Online: A Step-by-Step Guide
Select the WEBP file you want to compress on our WEBP compressor.
Preview all selected WEBPs on the tool for your convenience.
Adjust the WEBP size using the slider provided to meet your needs.
Easily add or remove WEBPs from the compression list as needed.
Finally, download compressed WEBPs directly with our WEBP compressor.
Use this free online tool to compress your WEBP images effortlessly. With our free compress WEBP tool online, you can compress your WEBPs images as you want. Easy to use and easily compress any WEBPs image, saving them on your device. You can compress multiple WEBPs images at once using this free tool. After compression, you can download the images individually or as a zip file. Our tool ensures fast and secure compression of WEBP images, allowing you to save them locally on your devices.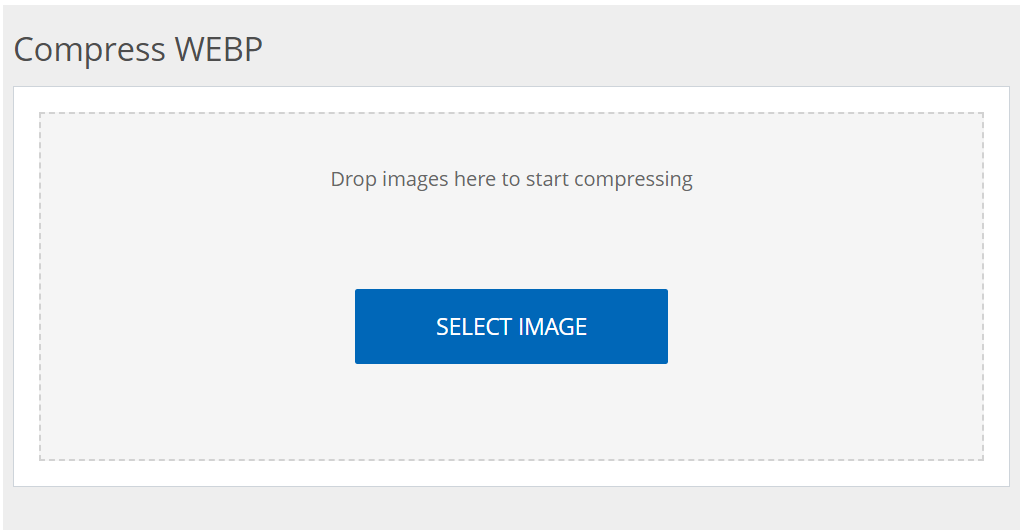 Other tools