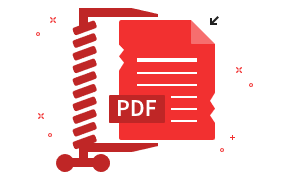 How to compress PDFs online?
Introduction:
Compressing PDF files is a common requirement when it comes to reducing file size for efficient storage, sharing, or uploading. With the help of an online PDF compressor, the process becomes fast, straightforward, and free. This article outlines the steps for compressing PDF files online and highlights the benefits of using Compress PDF tools.
Select PDF to compress:
Start by accessing PDF Compressor tools online. Choose the PDF file you want to compress by selecting it from your device or cloud storage. The tool provides a user-friendly interface for easy file selection.
Preview and Optimized Compression:
After selecting the PDF, the compressor tool provides a preview of the selected file. You can visually confirm that the correct PDF is selected for compression. Additionally, you have the option of setting the desired compression level using the slider. This allows you to control file size reduction while maintaining acceptable quality.
Add or remove PDFs:
Compress PDF tool allows you to work with multiple files at once. If you have additional PDFs that need compression, you can add them to the list in the tool. Similarly, if you have accidentally selected the wrong PDF, you have the option to remove it from the compression list.
Download Compressed PDF:
Once you have selected and customized the compression settings, click on the Compress or Optimize button. The tool will automatically start compressing each PDF individually based on your chosen settings. After the compression process is complete, you can download the compressed PDF file. The tool also provides an option to download all compressed PDFs as ZIP files for convenience.
Benefits of using an online PDF compressor:
Convenience: Online PDF Compressor provides a convenient and accessible solution. You can compress your PDF files anytime, anywhere, without the need for software installation or subscriptions.
Ease of Use: The user-friendly interface of Compress PDF Tool makes the compression process straightforward. It requires minimal technical knowledge, allowing users of all levels to easily compress PDFs files.
Customization: The tool provides customization options, such as adjusting the compression level using a slider. This enables users to strike a balance between reducing file size and maintaining acceptable PDF quality.
Multiple File Compression: With Online Compressor, you can compress multiple PDF files at once. This saves time and effort, especially when working with batches of files.
Free: Compress PDFs tool is available for free, thereby eliminating the need to invest in expensive software for compression purposes.
conclusion:
Compressing PDF files online is a simple and effective way to reduce file size without compromising on quality. By following a few easy steps, you can easily select, optimize and compress your PDFs files. The benefits of convenience, ease of use, customization options, support for multiple files, and cost-effectiveness make online PDF compression tools the ideal choice for individuals and businesses. Try the Compress PDF Tool today and optimize your PDF files with ease.
Unlimited PDF Compression: Compress PDF Size Online
Experience the freedom of unlimited usage with this free PDF compressor. Compress PDF files as many times as you need without any restrictions.
Faster Compression: Save Time and Effort
Benefit from our tool's powerful compression processing, ensuring quick compression for all your selected PDFs. Spend less time waiting and more time being productive.
Security First: Protecting Your Privacy
Rest assured knowing that all files uploaded to our servers are automatically and permanently deleted after 2 hours. Your privacy and data security are our top priorities.
Compress Multiple Files Effortlessly
Efficiency is key. Easily compress multiple PDFs at once using our tools. Streamline your workflow by compressing and saving multiple PDFs at once.
User-friendly interface: simple and intuitive
Designed with all users in mind, our tools require no advanced knowledge. Anyone can easily compress PDF sizes, regardless of their expertise level.
Powerful and accessible: anytime, anywhere
Access our PDF compressor online through any browser on any operating system. Enjoy the convenience of compressing PDF without limits, wherever you are.
How to Compress PDF Online: A Step-by-Step Guide
Select the PDF file you want to compress on our PDF Compressor.
Preview all selected PDFs on the tool for your convenience.
Adjust the PDF size using the slider to suit your needs.
Easily add or remove PDFs from the compression list as needed.
Finally, download the compressed PDF directly from our PDF compressor.
Compress any PDF size effortlessly with our free PDF file compression tool. Just select the desired PDF on this compressed PDF file-free tool. Our tool will automatically start the compression process for all selected PDFs, displaying a download button when complete. You can also resize the PDF size using the convenient slider provided. Once compressed, download the PDF individually or as a ZIP file. Start compressing PDF files online today with our user-friendly Compress PDF File Free tool.
How to Compress PDF Files for Free: Easy-to-Follow Steps
Select the PDF file that you want to compress using our Compress PDF File Free tool.
Preview the selected PDF on PDF Compressor for your convenience.
Adjust the PDF size using the slider according to your preferences.
Add or remove PDF files from the compression list as needed.
Finally, download the compressed PDF file with our Compress PDF File Free Tool.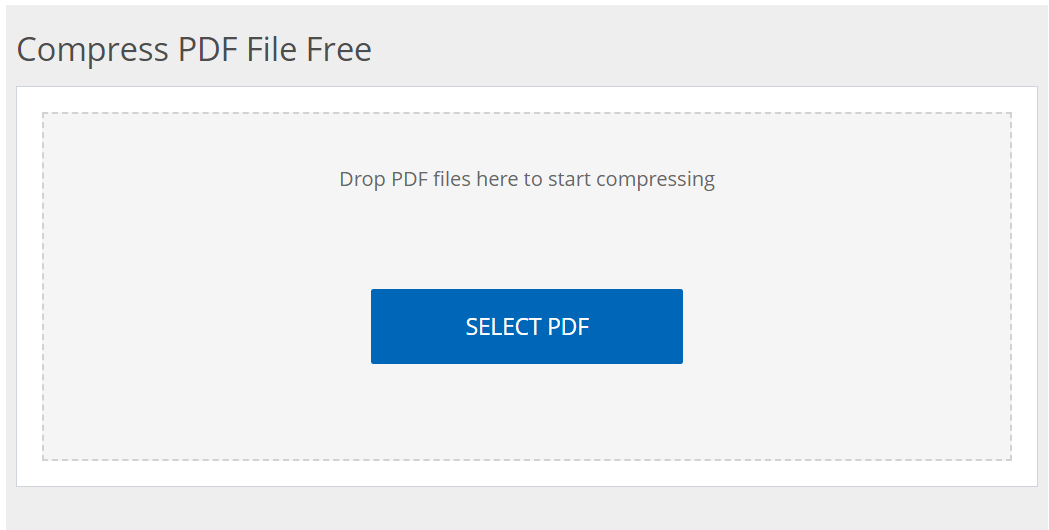 Other tools