Introduction:
Converting photos to PDF format is a common requirement, be it for archiving, sharing, or printing purposes. With the help of an online photo-to-PDF converter, the process becomes fast, secure, and hassle-free. This article throws light upon the key features and benefits of using an online tool to convert photos to PDF format.
Fast and easy conversion:
Using the online photo-to-PDF converter is as easy as dragging and dropping your jpg photo into the toolbox provided. The conversion process is fast, so you can quickly convert your photo to a PDF file. Additionally, the converter provides various settings to adjust the layout of the output PDF document as per your preferences.
File Security Guaranteed:
When using an online photo-to-PDF converter, file security is a top priority. The tool employs SSL encryption to ensure the complete security of your images during the transfer process. Rest assured that no unauthorized access to your files is possible, as they are automatically deleted from the server after one hour of processing.
All Systems Supported:
The online JPG to PDF converter is browser-based, which means it works independently of your operating system. Whether you are using Mac, Windows, or Linux, you can freely access the converter without any compatibility issues. Enjoy the same seamless experience across all platforms.
Upload Additional Files:
In addition to converting a single photo, the online converter allows you to upload and combine multiple image files into a single PDF. After the initial file upload, you have the option of adding more images, so you can easily create a detailed PDF document.
Different photo formats:
Apart from JPG, the online tool supports a range of other image formats for conversion to PDF. You can also upload GIF, BMP, TIFF and PNG files and save them as PDF documents. This versatility ensures that you can work seamlessly with a variety of image formats.
Cloud-Based Conversion:
The JPEG-to-PDF conversion process takes place in the cloud, freeing your computer's CPU from any processing burden. This cloud-based approach saves you time and eliminates the need for software installation. Enjoy a streamlined and efficient conversion experience.
Steps to convert photo to PDF online:
Upload your image to JPG to PDF converter using the toolbox provided.
Adjust the font size, orientation, and margin settings to suit your needs.
'Create PDF Now!' Click on it and wait for the conversion process to take place.
After the conversion is complete, save the converted PDF file to your computer.
conclusion:
Converting photos to PDF format becomes easy with the help of an online photo-to-PDF converter. A fast and easy conversion process, guaranteed file security, support for various image formats, and cloud-based conversion make it a reliable solution. Regardless of your operating system, you can easily access the converter and easily convert your photos to PDF. Give it a try and enjoy the benefits of seamless photo-to-PDF conversion online.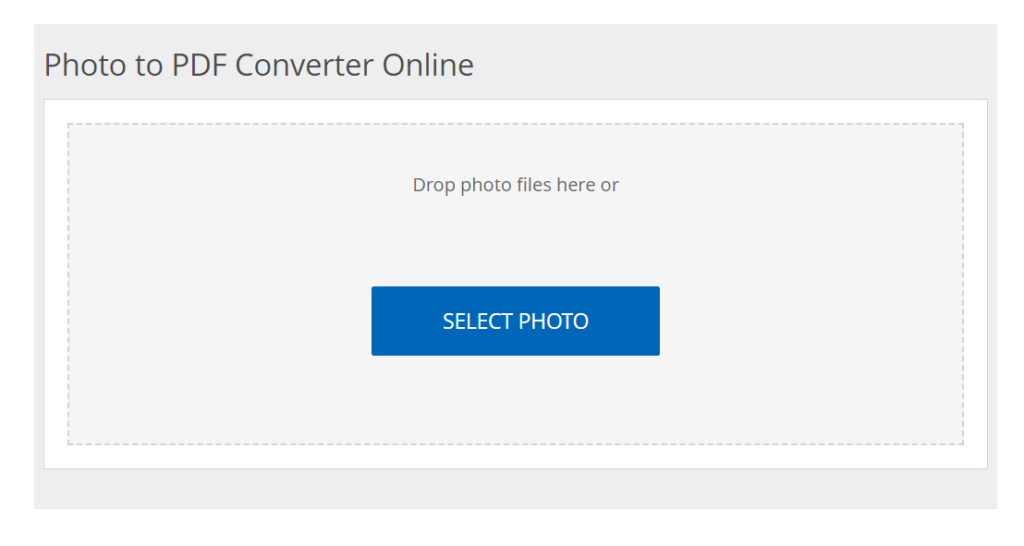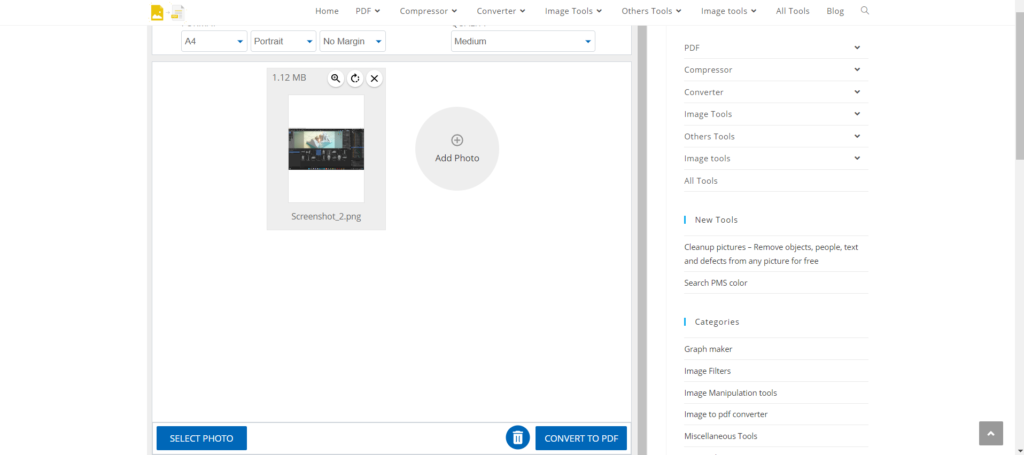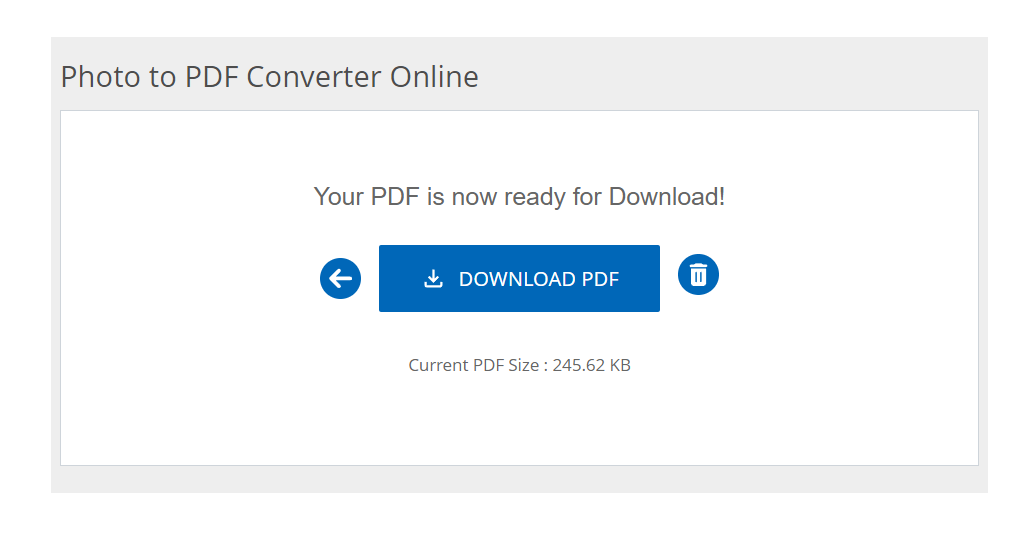 Convert JPG images to PDF, rotate them, or set a page margin. Convert JPG to PDF online, easily and free.
Other tools