JPEG Compressor – Free & Limitless
Our JPEG Compressor is a powerful online tool that allows you to compress JPEG images without any restrictions. Experience the freedom of compressing as many times as you need by reducing JPEG size online.
Fast and efficient
Benefit from our high-performance compression processing. Our tool efficiently compresses selected JPEG photographs in less time, ensuring quick results.
Security measures
Rest assured that your JPEGs are handled with the utmost security. We prioritize your privacy by uploading any JPEGs to external servers, keeping your images secure and private.
Compress multiple jpeg files
Our tool makes it easy to compress multiple JPEG files at once. Customize the size of your JPEGs and save them without any hassle.
User-friendly interface
Designed for all levels of users, our JPEG compressor requires no advanced knowledge. Compress JPEG size easily with user-friendly interface.
Powerful Customization Tools
Access our JPEG compressor online through any browser on any operating system. Unlock the potential of this powerful tool to optimize your JPEG images.
How to compress jpeg images online
Follow these steps to optimize your JPEG images using our online compressor:
Select the JPEG image you want to compress in JPEG Compressor.
Preview all selected JPEGs within Compressor.
Adjust JPEG size using the slider provided as per your preference.
Additionally, you can add or remove JPEGs from the list as needed.
Finally, download the compressed JPEG from JPEG Compressor.
Optimize your image size easily using our online JPEG optimizer tool. With this tool, you can easily compress image formats like JPEG, JPG, PNG, and GIFs according to your needs. You can optimize multiple images using the JPEG Optimizer tool and download them individually or as a convenient Zip file. It is a free and user-friendly tool to compress and optimize image sizes while providing significant space savings on your device.
How to compress an image?
Start by selecting the image you want to customize.
Once selected, click "Add" and the tool will automatically optimize all images, reducing their size for download.
Lastly, you can download the images individually or download them all in one zip file.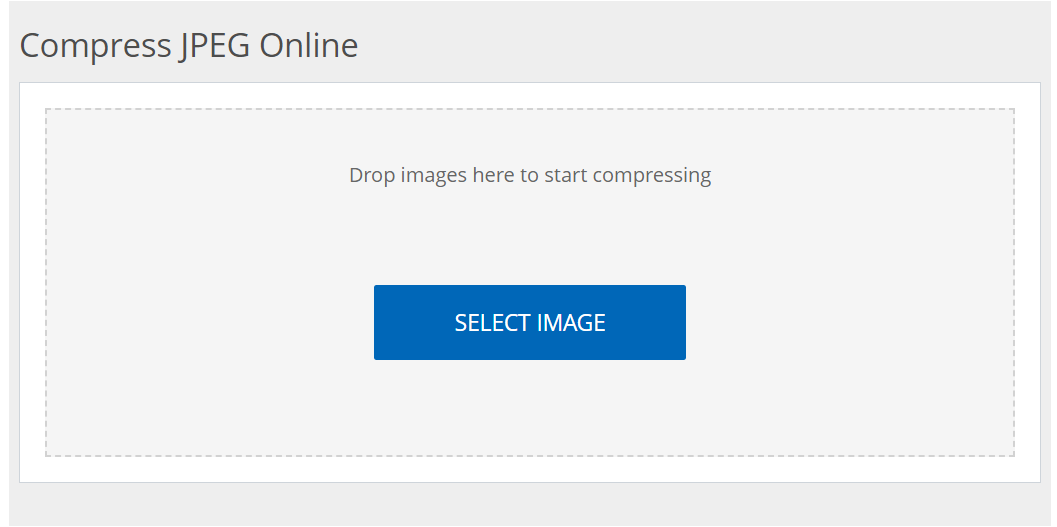 Other tools