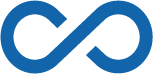 This JPEG Compressor is free and provides you to use it unlimited times and compress JPEG size online.

Its compression processing is powerful. So, It takes less time to compress all the selected JPEG images.

We ensure that your JPEGs are very secure. Why because we don't upload any JPEG anywhere on the Server.

On the tool, you can easily compress multiple JPEG files at a time. You can compress JPEGs and save them.

This tool is designed for all users, advanced knowledge is not required. So, It's easy to compress JPEG size.

You can access or use the JPEG Compressor online on the Internet using any browser from any operating system.
How to compress JPEG online?
Select JPEG that you want to compress on the JPEG Compressor.
See the preview of all the selected JPEGs on the JPEG Compressor.
You can set JPEG size using the slider accordingly.
Also, you can add or remove JPEGs from the list.
Finally, download compressed JPEGs from the JPEG Compressor.
Using this online jpeg optimizer tool you can optimize image size. You can easily optimize image size as you want using this jpeg optimizer tool. It's simple to use and you can easily compress any image formats like jpeg, jpg, png, gif. You can also optimize multiple image using jpeg optimizer tool as you want and then download it one by one or download the zip file. This is free and easy to use and optimize your image size and save it in your device.
How to compress an image?
First of all, select an image that you wish to optimize.
When you select the image then click on upload and then this tool will automatically optimize all the images and reduce its size and display for download.
Finally, you can download that images one by one or you can also download whole images in the zip file.